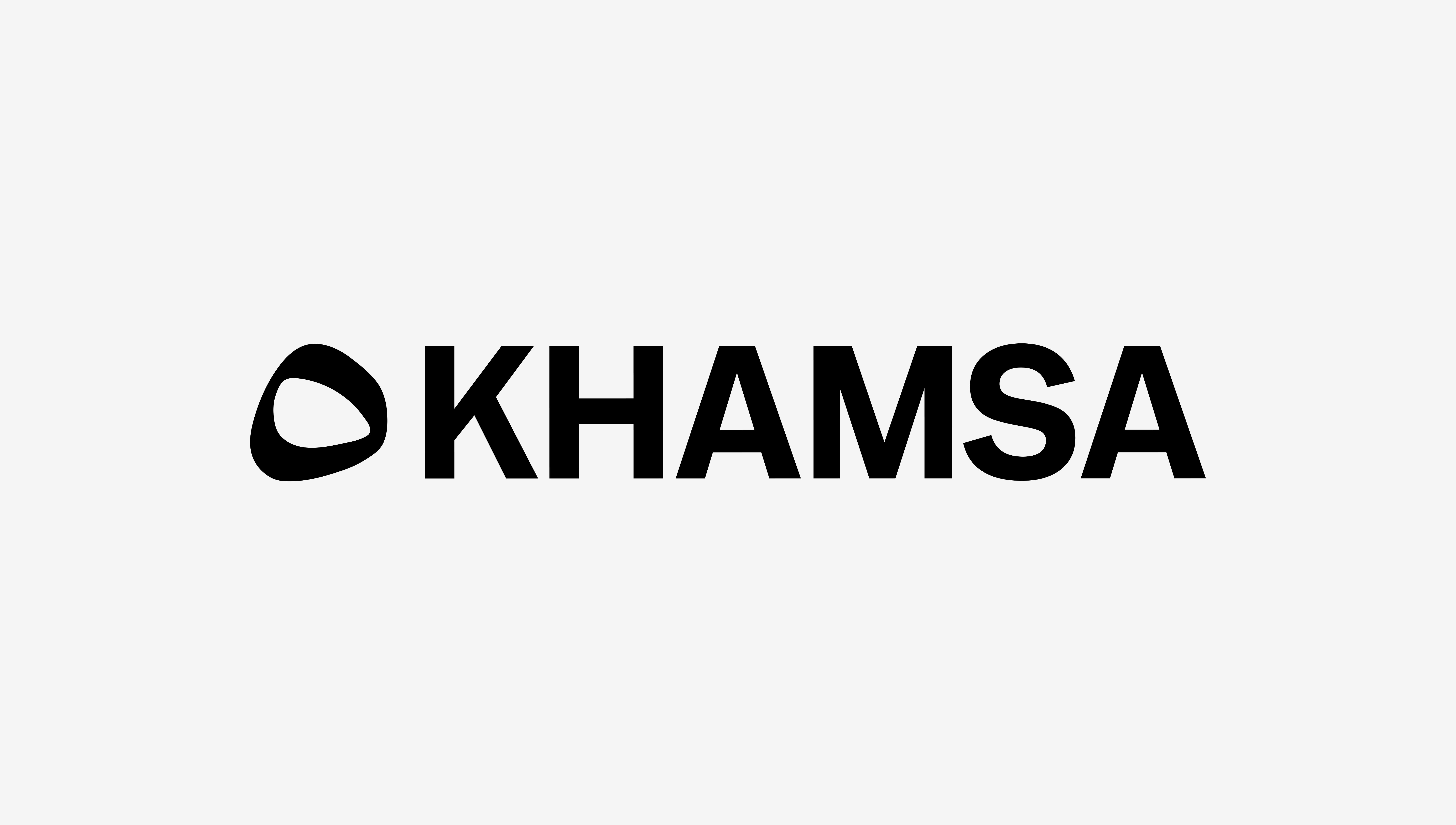 Khamsa5 is an online platform that covers luxury, culture, travel, music, and people in the Arab world. With a focus on providing digital-driven, meaningful content through its website and social media channels, Khamsa5 aims to become the leading digital magazine in the Gulf region. 
In response to the decline in print magazines and the rise of digital media consumption, especially among younger generations, Khamsa5 seeks to fill a gap in the market by empowering the Middle East region locally and globally, and by reaching out to the Gen-Z audience. 

With the growing trend towards digital media consumption and the anticipated dominance of younger generations in the market, Khamsa5 has positioned itself to capture a significant share of the digital magazine market in the Gulf region.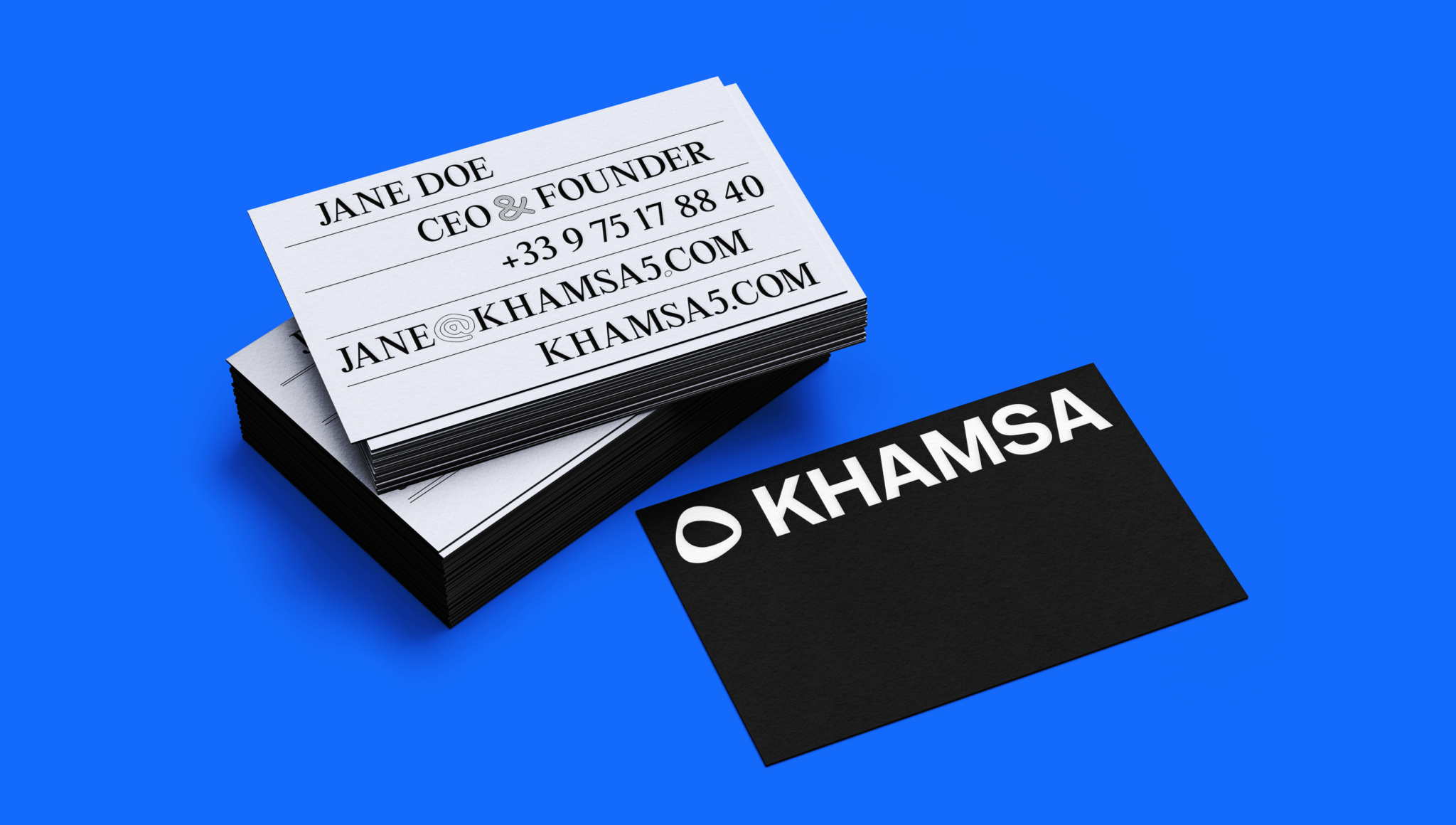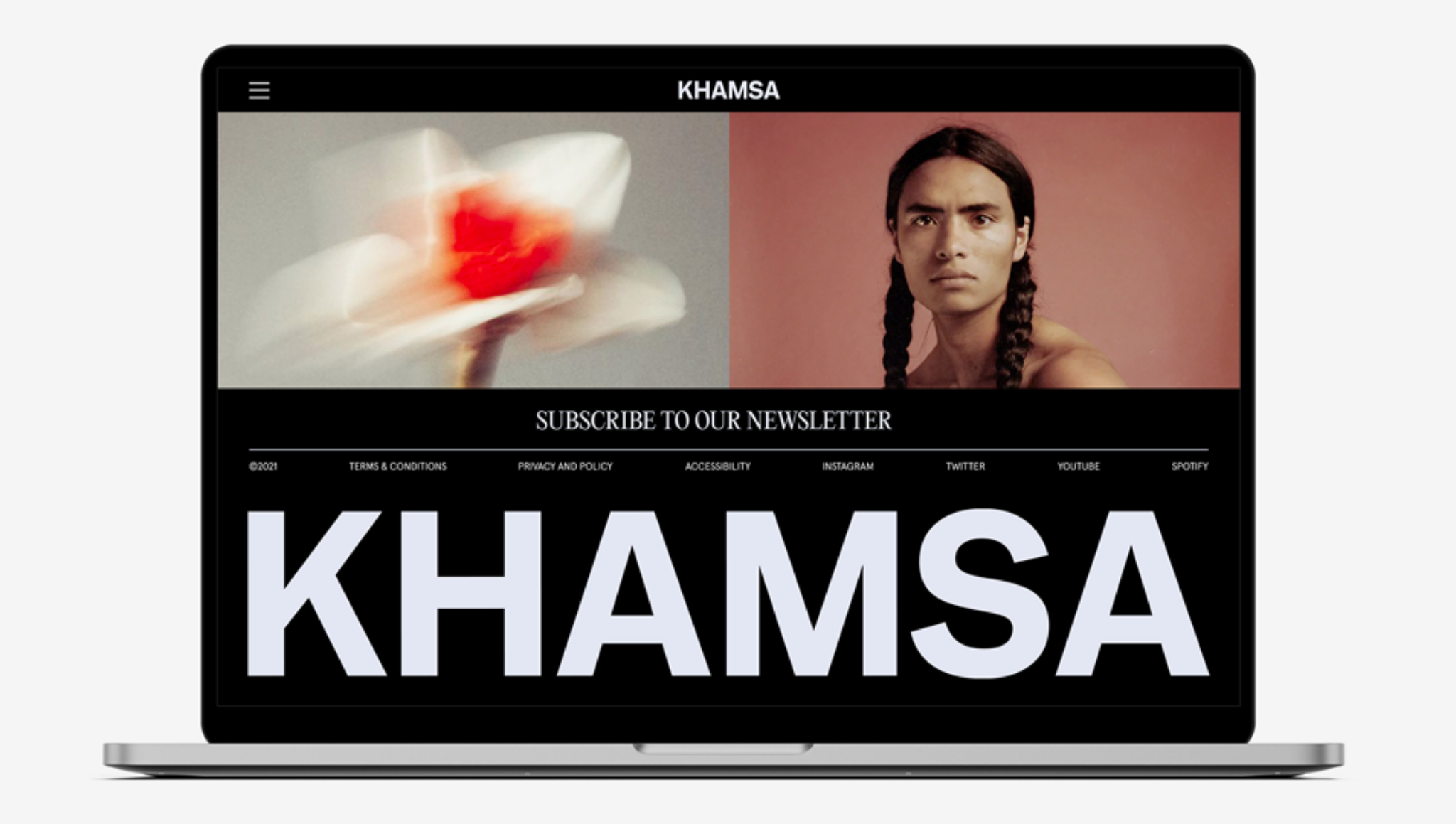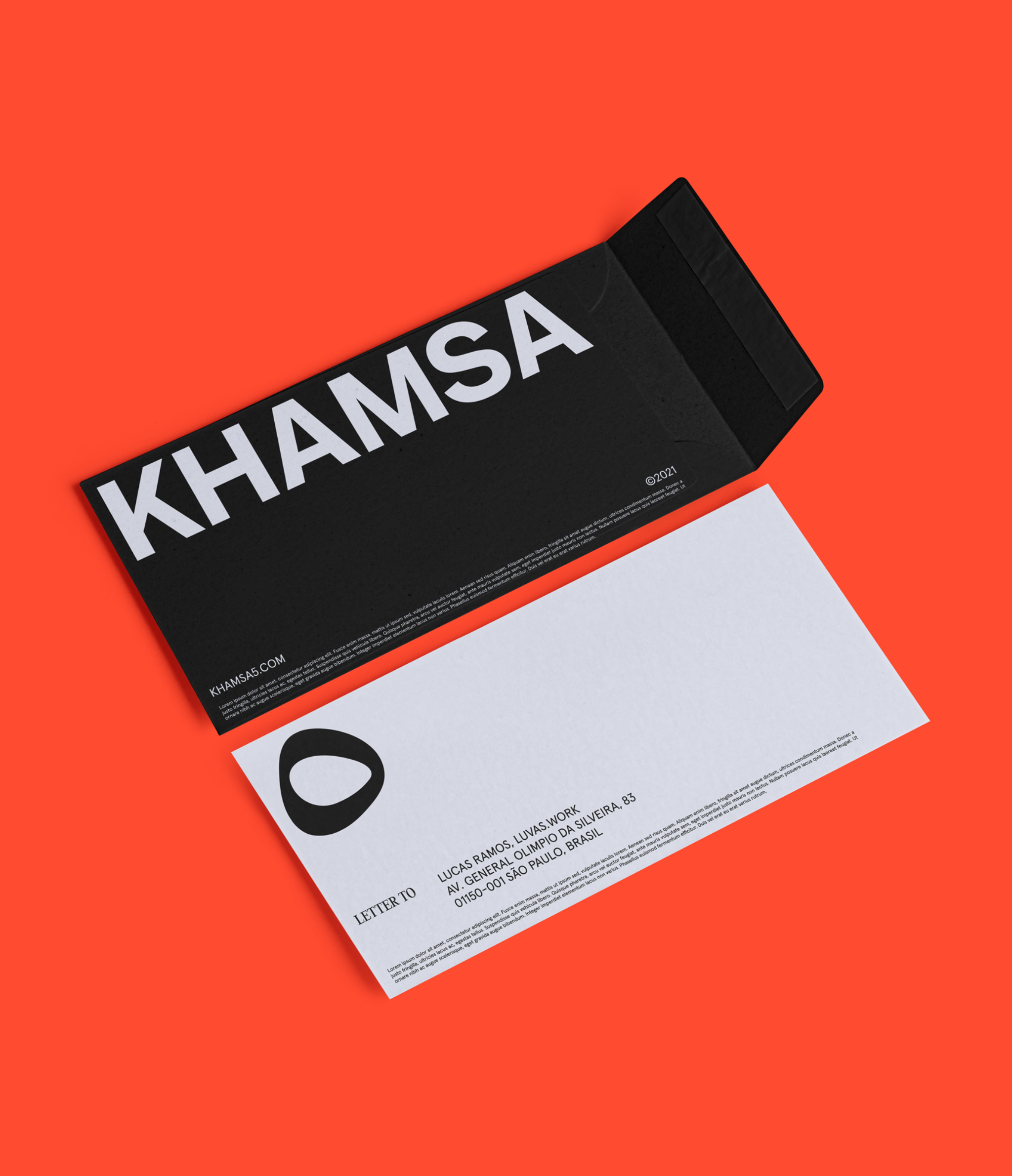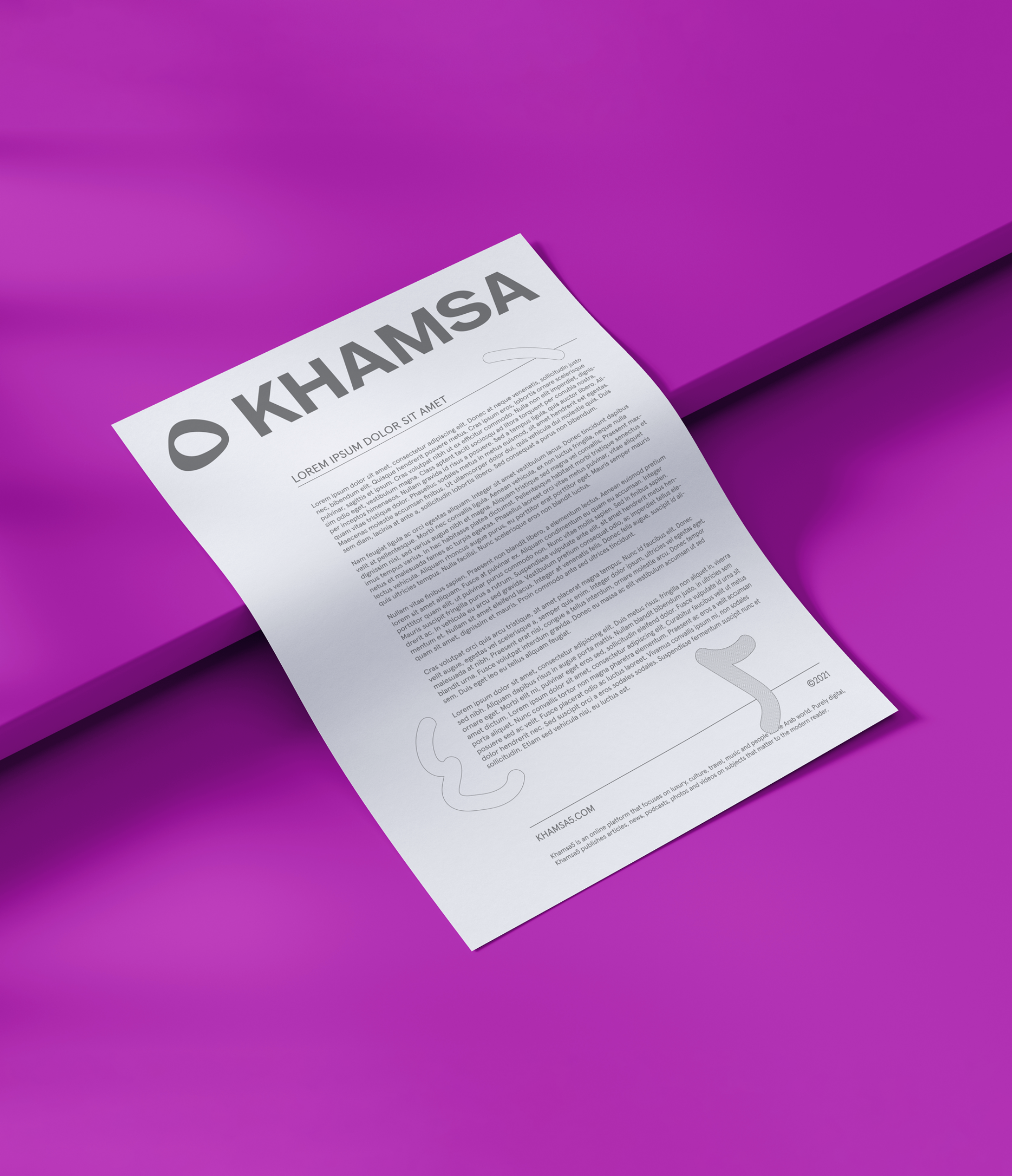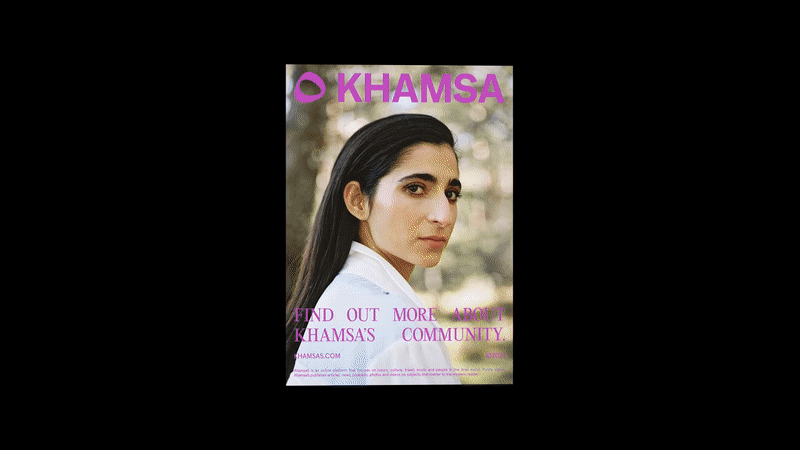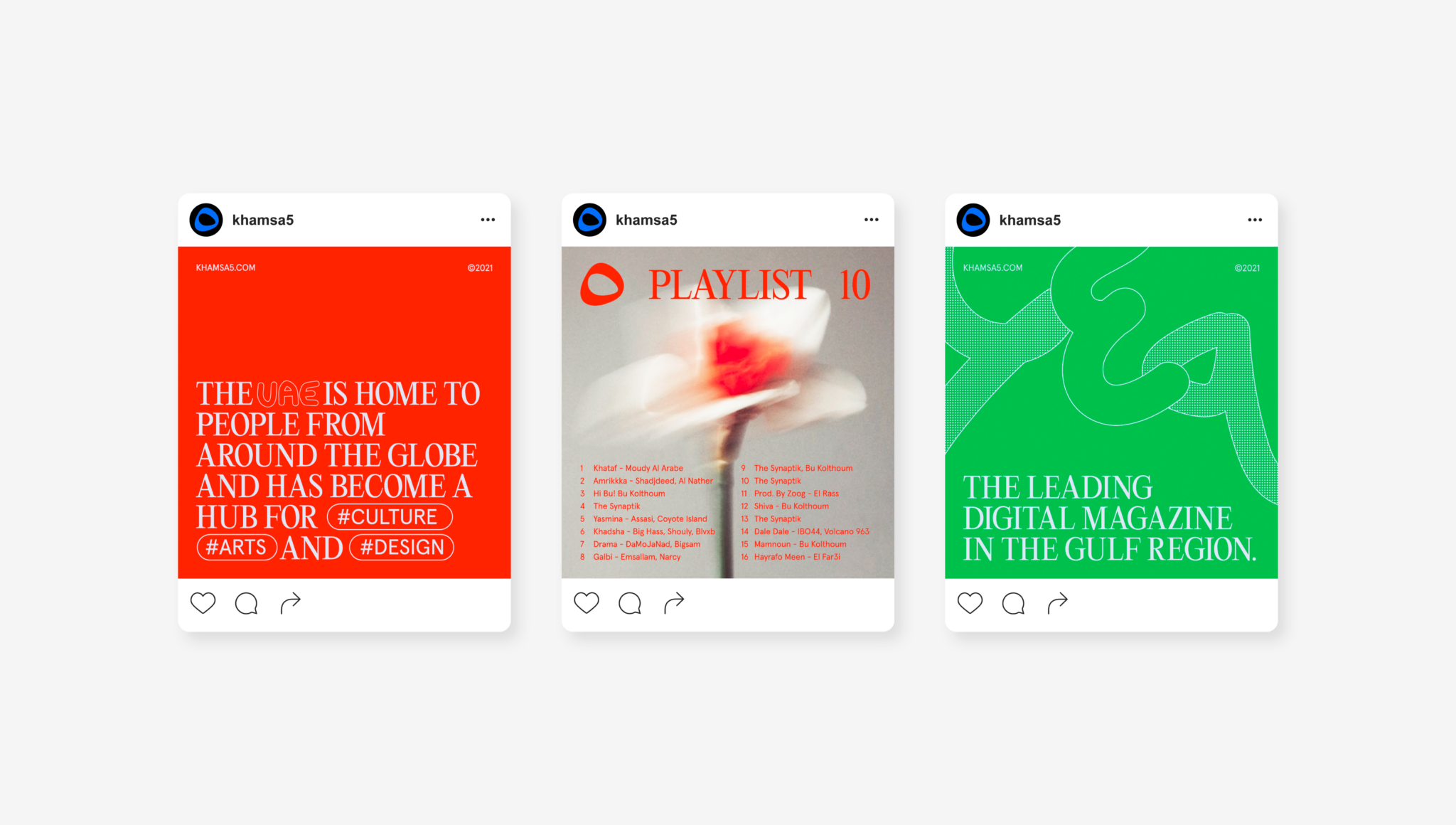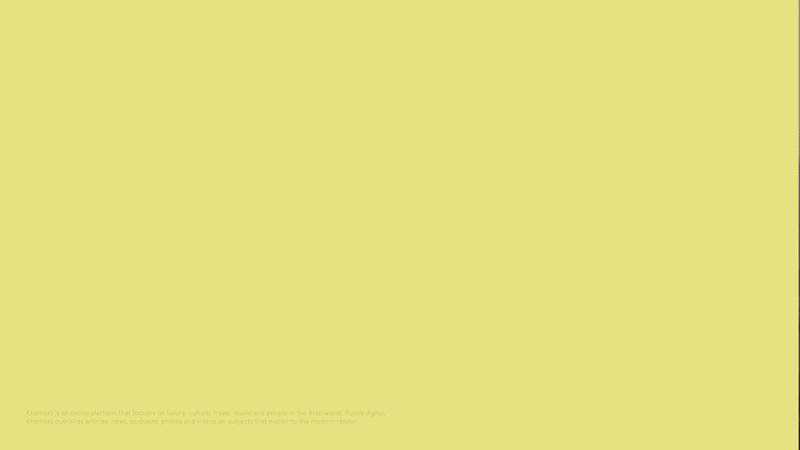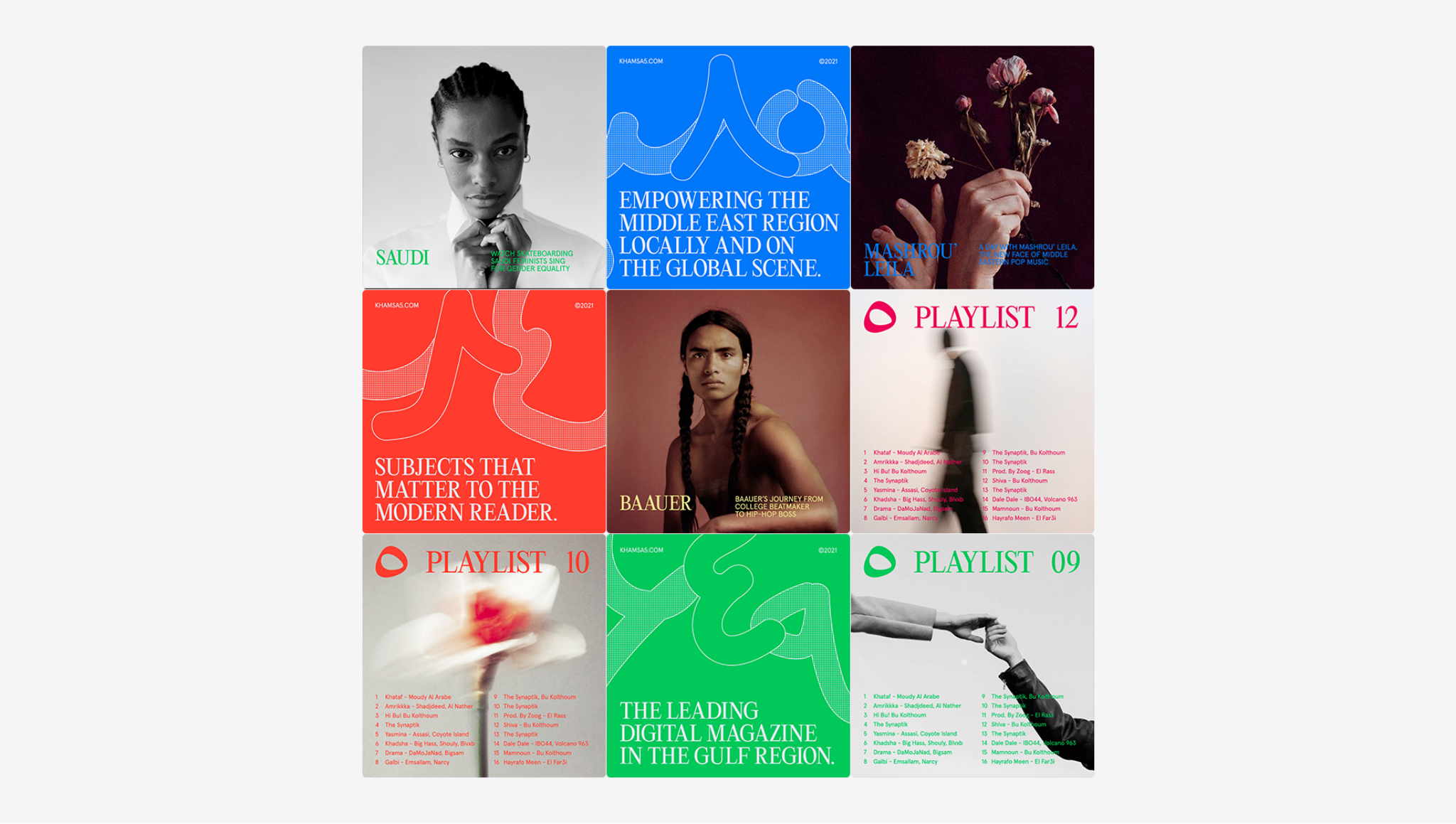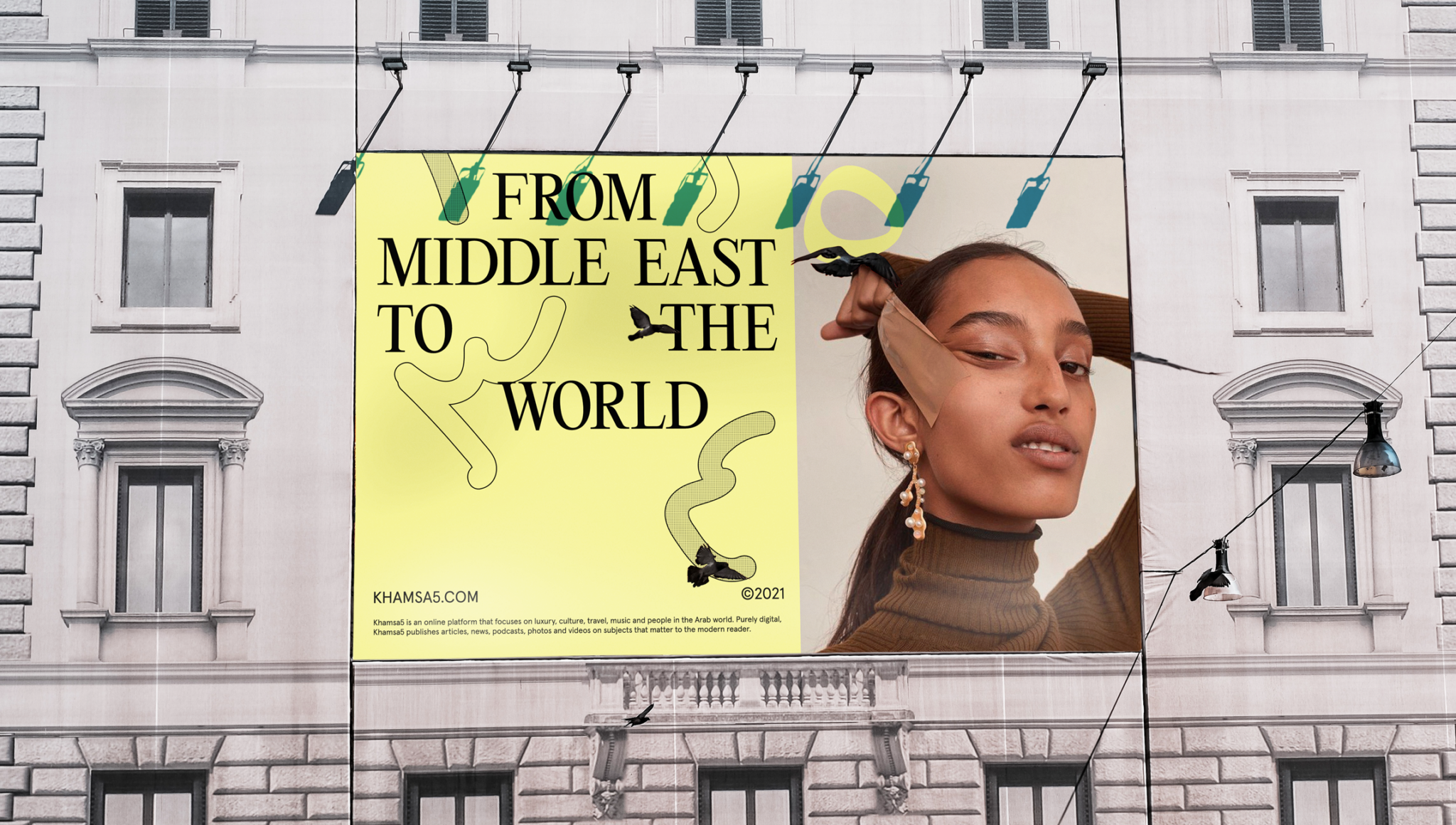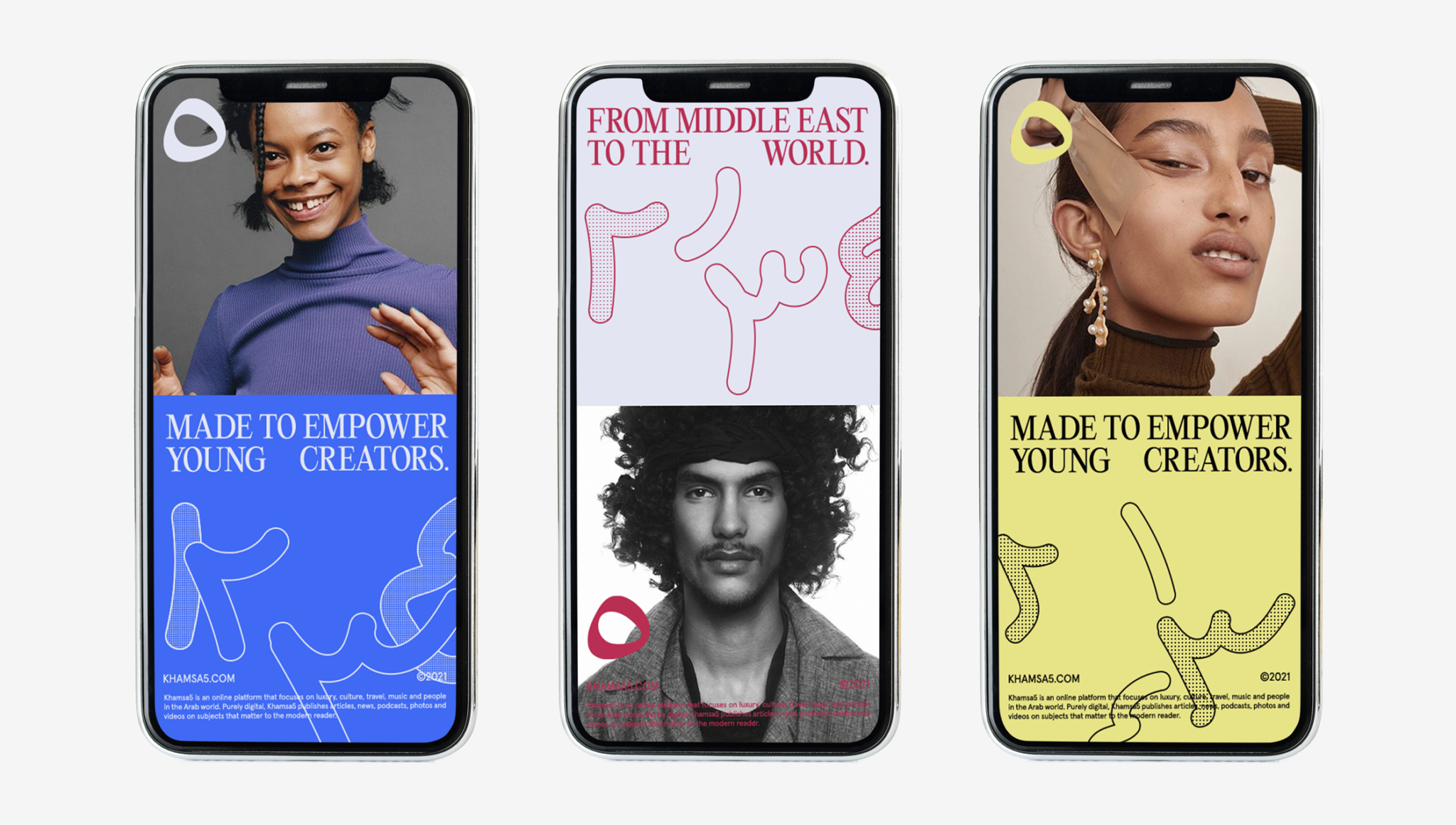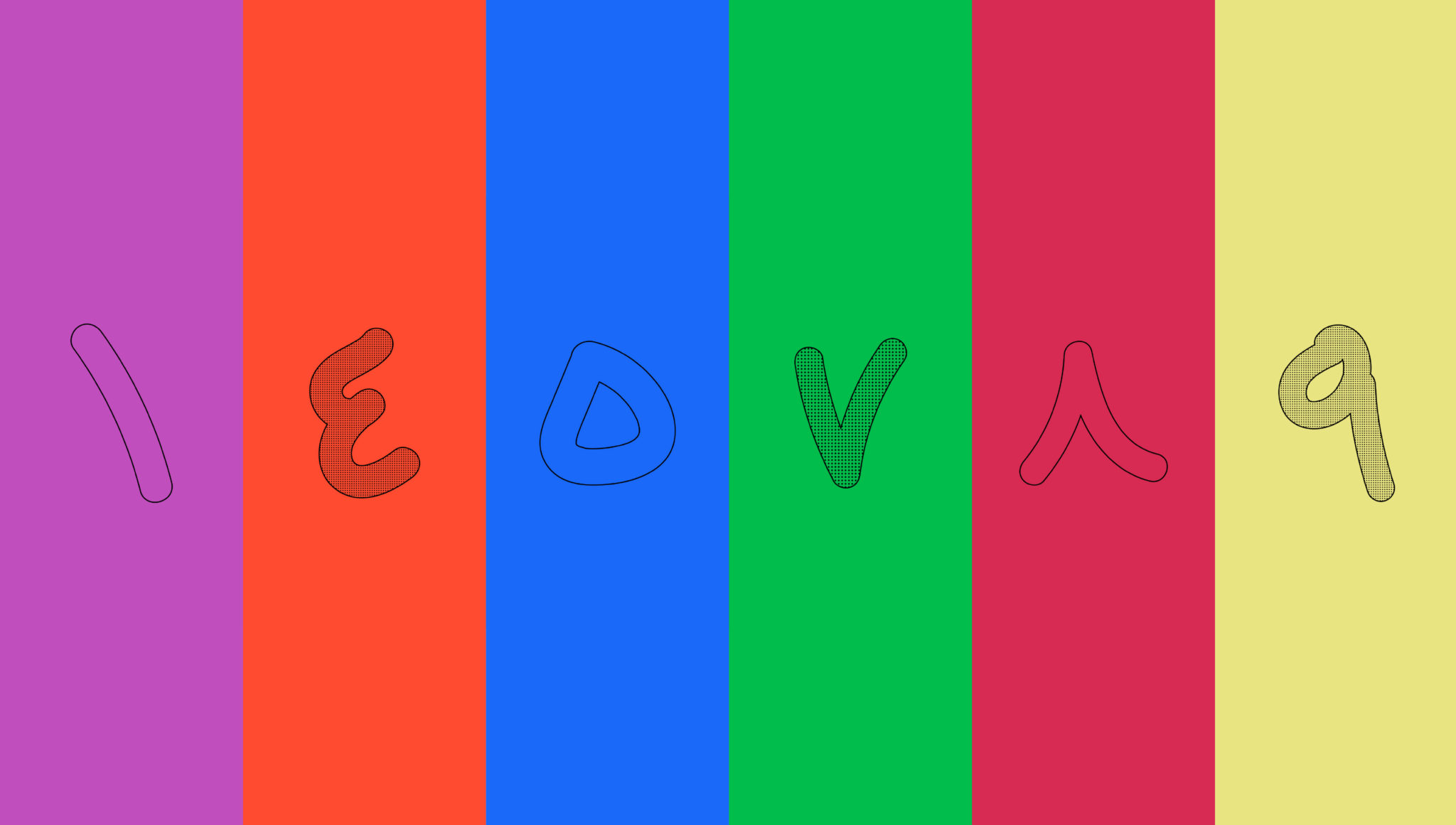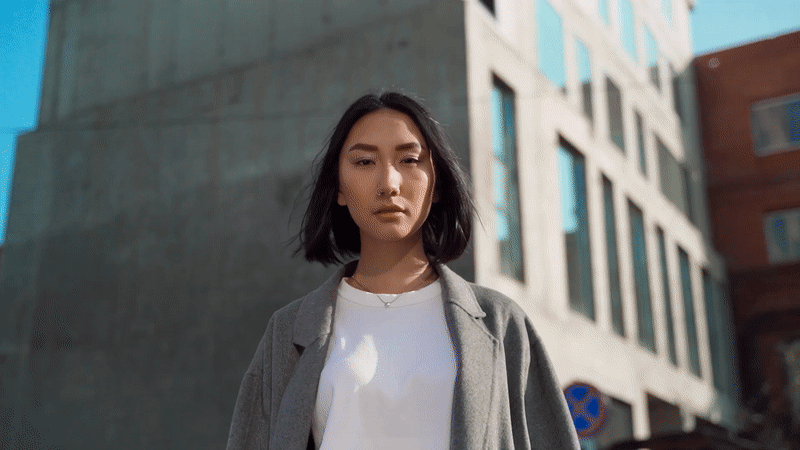 Project information
For Khamsa5, the leading digital magazine in the Gulf region, our design goal was to create a visually striking and vibrant appearance. We achieved this through a combination of graphic elements and a bold color palette. Additionally, to reinforce the brand's connection to the editorial content, we carefully selected a typeface that would nod to the brand's commitment to writing and publishing meaningful articles and news. The result was a cohesive and eye-catching design that effectively conveyed Khamsa5's focus on high-quality content and its position as a leading digital magazine in the Arab world.